Unique to the world
PURE SUSTAINABILITY
BIOLOGICAL LIGHTING
CIRCULAR DESIGN
PURE SUSTAINABILITY
BIOLOGICAL LIGHTING
CIRCULAR DESIGN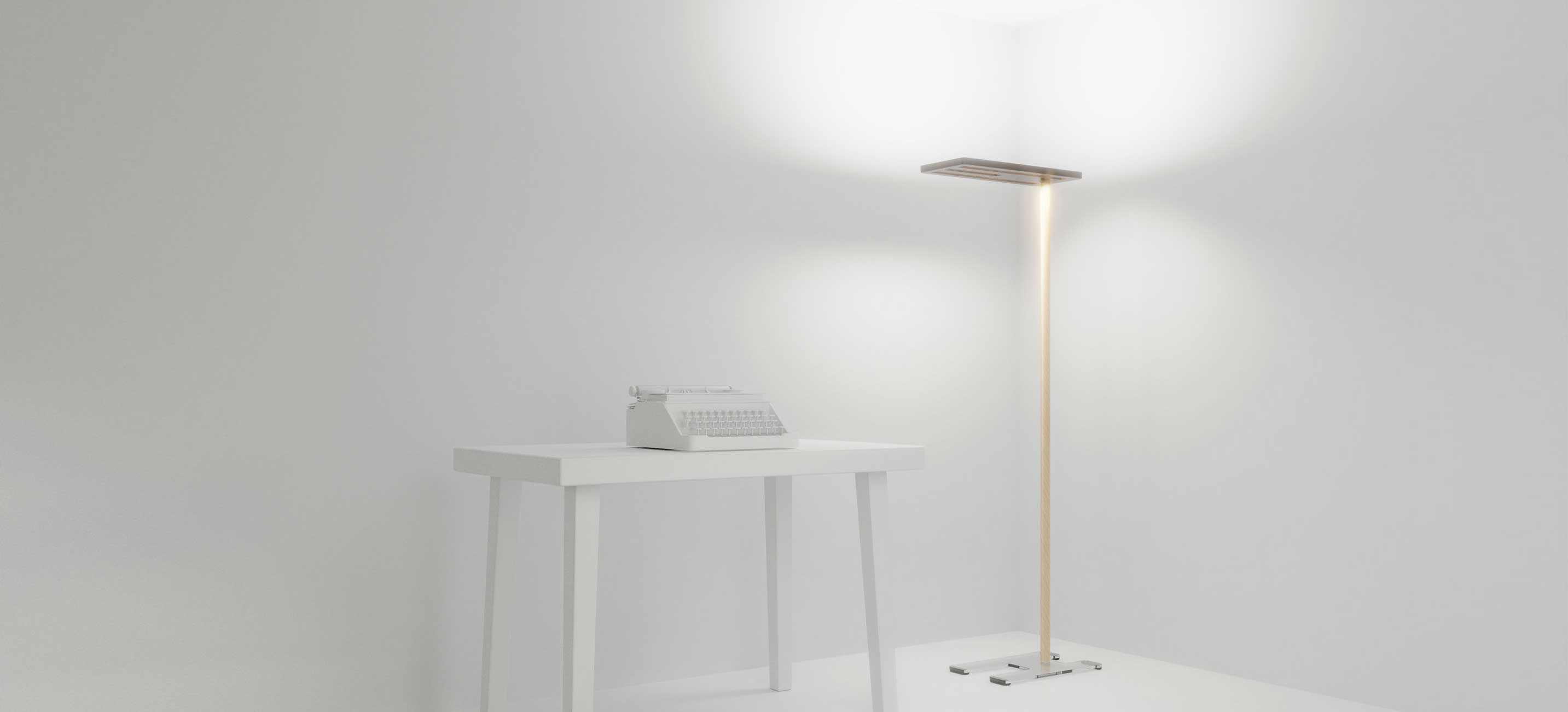 ONE OF A KIND!

THE INTELLIGENT VEGA T CHANGES EVERYTHING.
FOR YOU AND THE FUTURE OF MANKIND.
MADE OUT OF FLAX AND WOOD, IT BINDS CO2 AND
DOES NOT GENERATE ANY TYPE OF WASTE.
ITS NATURAL LIGHT INCREASES YOUR
PRODUCTIVITY UP TO 35%.
FROM HEAD TO TOE:
THE VEGA T RESCALES EVERYTHING
MORE THAN JUST CLIMATE NEUTRAL
HEALTHY LIGHT BRINGS QUALITY OF LIFE
SENSORS REDUCE YOUR ENERGY COSTS
WOOD IS SOURVED FROM ECOLOGICAL FORESTS
STABILTY MADE OF RECYCLED GLASS
RENEWABLE AND RECYCLED MATERIALS
Flax is one of the oldest European crops and forms the heart of our VEGA T. Light weight and stability make flax fiber the ideal component for new design possibilities and manifests an entire novelty in the lighting industry. In addition, we also use wood as a supporting component in our VEGA T Naturally, we use neither precious woods nor fast-growing timber. The stand made of recycled glass forms our puristic and environmentally friendly basis of VEGA T.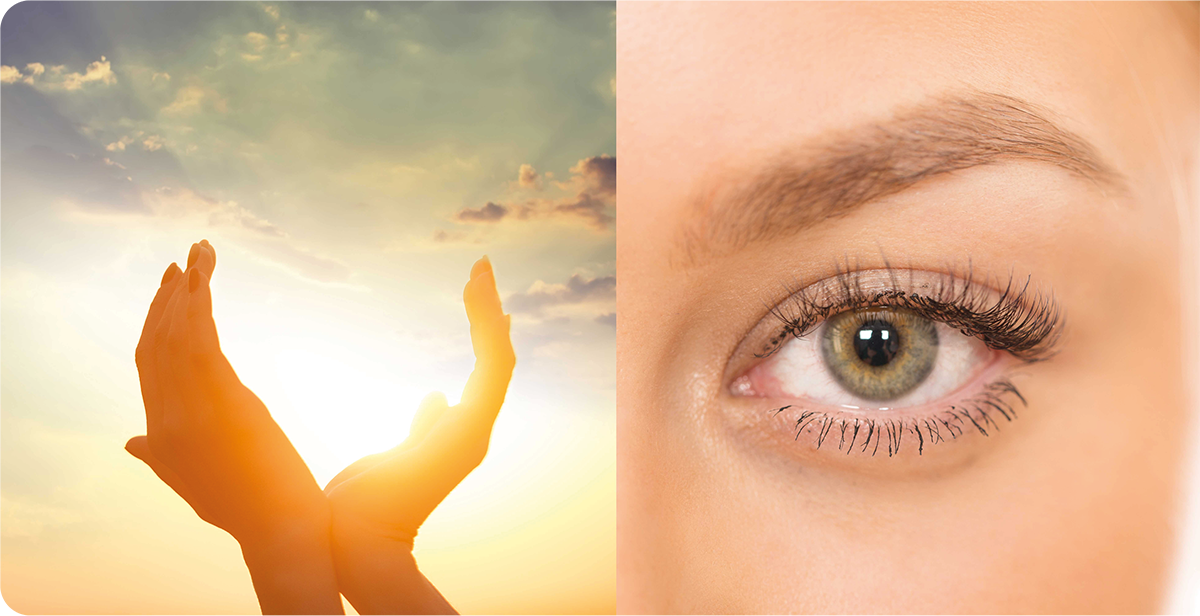 HEALTHY LIGHT BRINGS QUALITY OF LIFE
The light of the VEGA T increases your productivity up to 35% and enables an even more restful sleep at night. The human eye has been adapted to sunlight for thousands of years. With the light of the VEGA T, we provide an almost sunlight-like spectrum with a color rendering index of 97. Thus, colors and contrasts emerge unquestionably more natural. At the same time, you reduce the health-endangering blue light content you are exposed to in your daily working hours. This enhances your ability to concentrate and grants you a pure sleep and satisfying rest.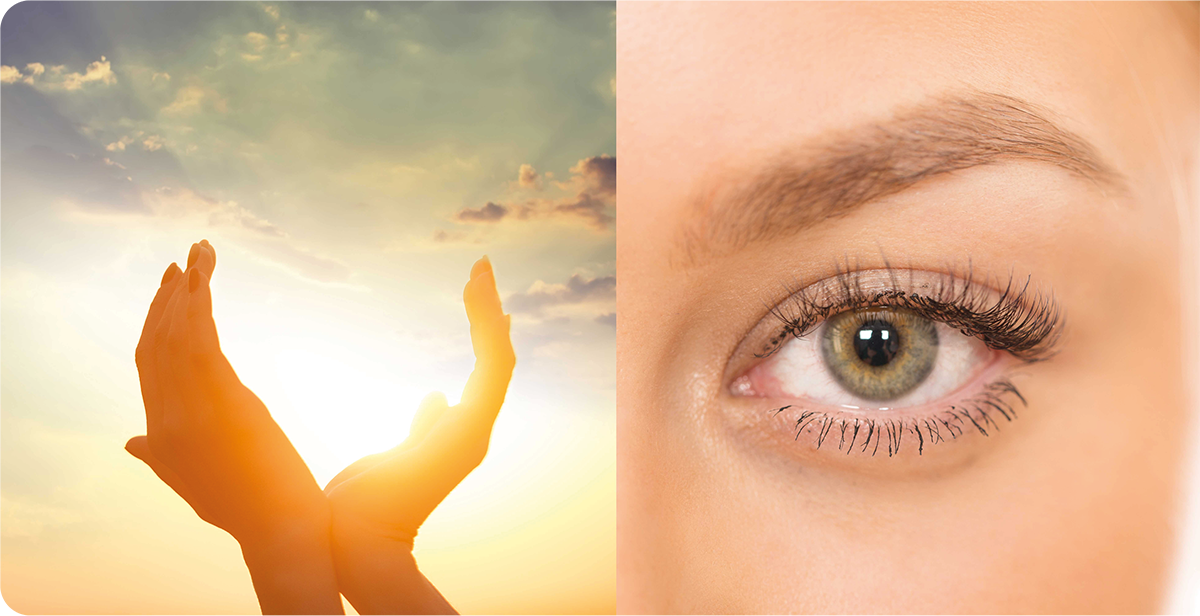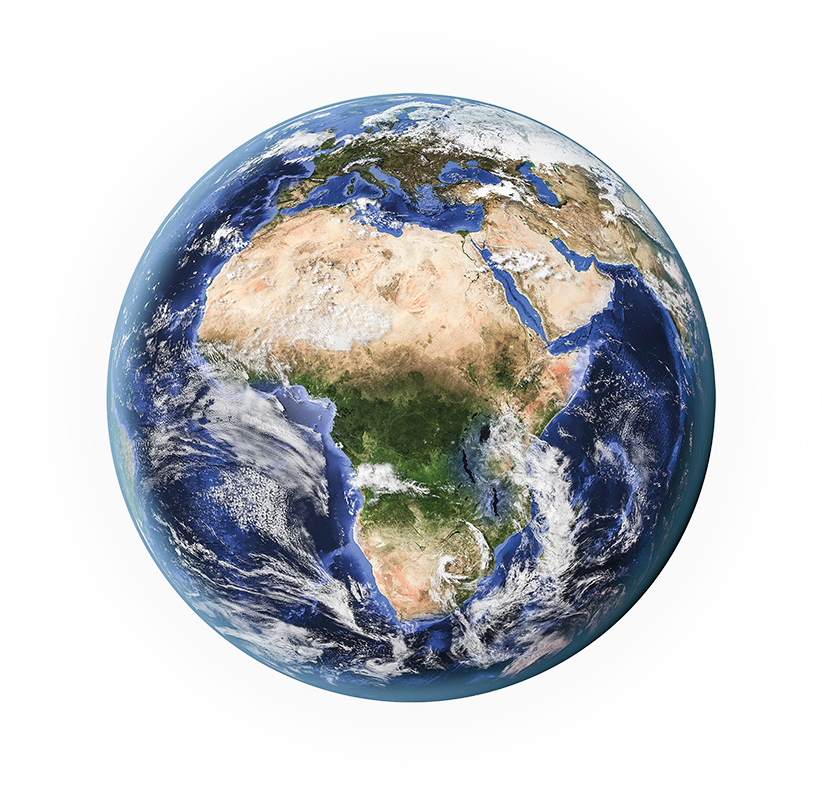 LIFE CYCLE ASSESSMENT - MORE THAN JUST CLIMATE NEUTRAL
The VEGA T is not only climate neutral, but also binds 2kg of CO2 per luminaire before production. Similar luminaires from other manufacturers produce up to 20kg of CO2 per luminaire due to their material composition. In addition, VEGA saves electrical waste. We think and live the circular economy. If we all used this luminaire, we could avoid several hundreds of thousands of kilos of e-waste in Germany every year. At the end of a long operating life, we even recycle the electronic components of theVEGA and have them processed into new products. In addition, state-of-the-art sensors reduce your energy costs by up to 70%.

AT A GLANCE - THE TECHNICAL DATA
The VEGA is an intelligent luminaire that allows you to work much more productively, improve your sleep and give something back to the world.
Luminous flux: 8,500lm
Power: 81W
Weight: 12.1KG
Height: 2025mm
Width: 270mm
Length: 650mm
Color rendering: 97
Color temperature: 3000K & 4000K
Light output: direct/indirect LET'S MAKE THE WORLD A BETTER PLACE FOR OUR CHILDREN
Hi, my name is Jo Becker. The world is suffocating in garbage - and not just since yesterday. Conventional luminaires are made of metal and plastic, which have been proven to contribute to the littering of our planet. I want to change that.
For over 10 years in the lighting industry, I have been driven by the vision of a new revolutionary luminaire. I have been dreaming of a lamp made of renewable raw materials that does not pollute the environment either during the production process nor afterwards. At the same time, I wanted to develop an intelligent luminaire that saves energy and has a light which helps people work more productively and sleep healthier.
With the VEGA, we have succeeded in developing the revolutionary luminaire that meets all of those requirements.
Let's prevent climate change together, live healthier lives and become even more productive.

FAQs
Is the flax lamp head stable?
Yes, the lamp head is made of a flax natural fiber composite, which is used in the automotive industry and motor racing. It is a very enduring material which offers the highest stability.
What evidence is there for its sustainability?
The flax grows on Dutch fields, being a frugal crop, flax requires little water during the growing process.The beech wood is sourced from ecological European forests and the recycled glass is procured from Germany.
Can I control the VEGA via APP and integrate it into a SMART home system?
Yes, you can. The VEGA T can be controlled with the complementary and free available CASAMBI app, which can be used with all smartphones.